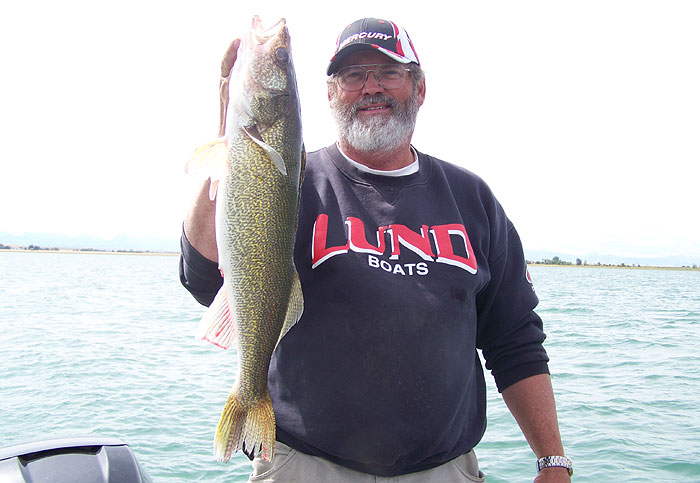 On-The-Water Seminars / Guide Trips with Dale
Dale offers anglers who want to learn how and where to catch walleyes and sauger a unique experience. Dale offers "On the water fishing seminars"– guided fishing trips that are tailored to your specific preferences. Trips can be at one of the following reservoirs in Montana or on the Missouri River – depending on conditions and time of the year:
Canyon Ferry Reservoir near Townsend
Holter Reservoir southwest of Great Falls
Fort Peck Reservoir in eastern Montana
Lake Francis by Valier
Fresno Reservoir by Havre
Tiber Reservoir (Lake Elwell) near Chester
Missouri River near Loma
Missouri River at Virgelle (the Wild & Scenic White Cliffs area)
Missouri River Fred Robinson bridge area north of Lewistown
Dale will share a lifetime of fishing experience to help make you a more knowledgeable and successful angler. He has over 35 years of walleye tournament experience and has won several Montana walleye tournaments. Dale has retired from the professional walleye circuits (RCL/FLW and PWT) and fished the Professional Walleye Trail Championship in October 2008 as his final tournament. As a result, Dale has fished- all across the Midwestern U.S. from Montana to Michigan and from Arkansas to Canada. What he has learned, he is willing to share with you and can be applied to any system across the country.
Learn how to find fish – using contour maps, GPS, and Lowrance electronics. Discover how to catch walleye with various techniques and when and where to fish them. The day's fishing can be tailored to your specific interests in techniques – from jigging, to rigging, to crankbaits – long line trolling or trolling with lead core, or fishing with slip bobbers. Or it can be a little of each. Learn about boat control with tips on trolling and use of drift socks.
Fish our reservoirs in a new 2018 Lund 2175 Pro V with a 350 Mercury Verado, 15 hp Pro Kicker, MotorGuide Xi5 with Gateway Connect networked with the Lowrance HDS Gen 3 Touch units Smartsteer.  Check out the Lowrance C-map Genesis mapping and Sonar Chart Live.
Fish the river in a 18 foot – 1860 G3 Jon boat with a 115/80hp Mercury Jet with a MotorGuide Xi5 bowmount with Smartsteer and Lowrance HDS electronics.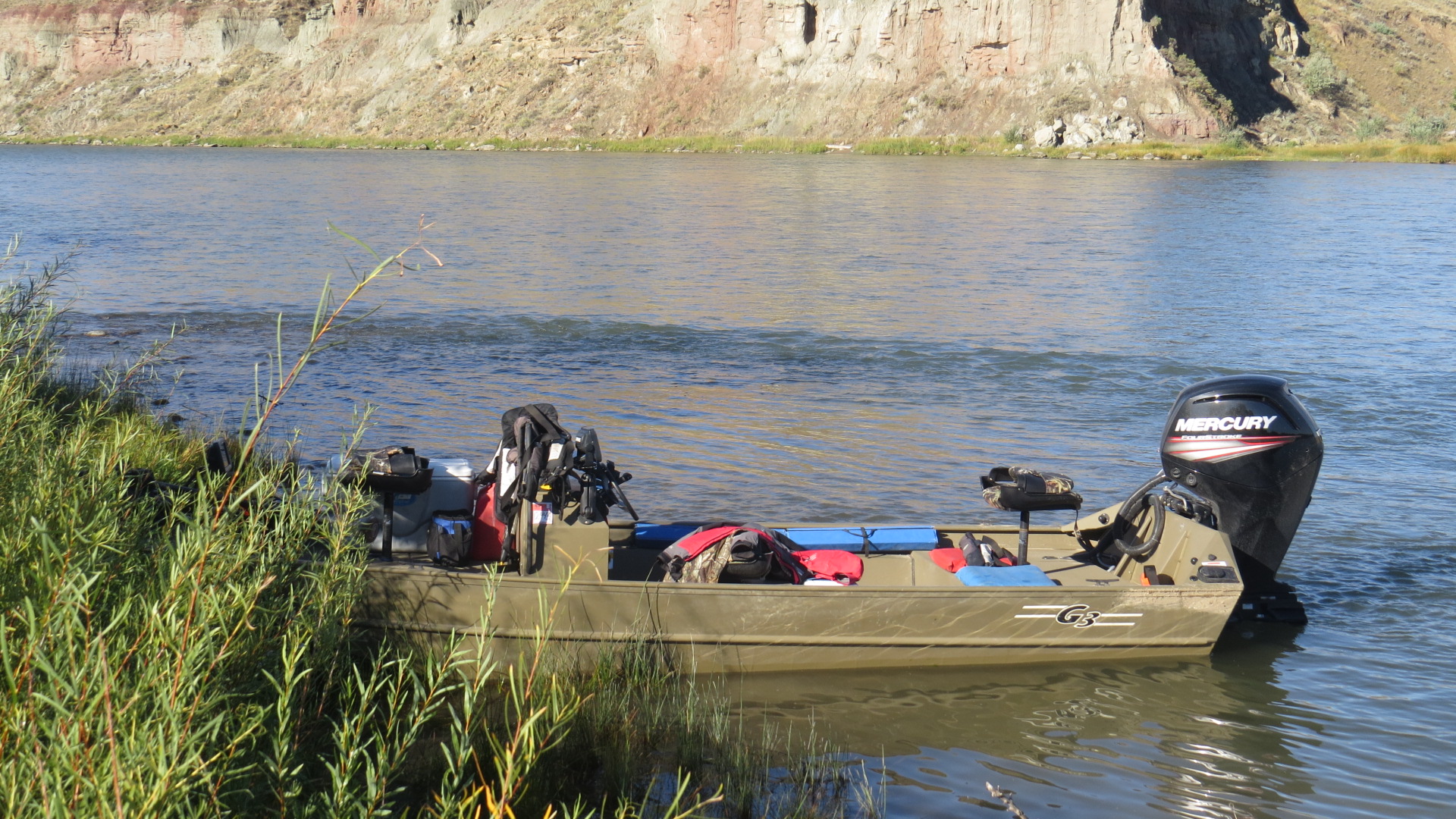 "Selective harvest" is used to allow anglers to keep some eaters, and protect the spawners — meaning that fish over 20" are generally released.
Cost is $600 for a day trip with up to three people with an additional $50 per day for an additional person.
Cost is $550 for a day trip on the Missouri River for up to two people.
(Note: River trips are generally limited to 2 people per boat)
Dale is a licensed Guide and Booking Agent for Montana River Outfitters
United States Coast Guard – Captains License #1210289
Montana Board of Outfitters – Guide License #12443
For more information or to book a trip, please contact Dale:
Cell Phone: 406-788-3824
E-mail: MtWalleyeLLC@gmail.com
Address: PO Box 91, Ulm, MT 59485
Dale's Angling Accomplishments:
2008 PWT Championship qualifier
2003 PWT Western Division ranked 10th
2003 PWT Championship qualifier
2000, 2001, 2002 RCL Championship Qualifier
2000 "Angler of the Year" – Montana Walleye Circuit
2000 "Team of the Year" – Montana Walleye Circuit
1st Place – Montana Governor Cup on Ft Peck- 2000
1st Place – Fresno Walleye Challenge -2000
1997 "Team of the Year" – Montana Walleye Circuit
1st Place – Crooked Creek Fall Classic on Ft Peck – 1997
1995 "Angler of the Year" – Montana Walleye Circuit
1st Place – Rock Creek on Ft Peck – 1994
1st Place – Hell Creek on Ft Peck – 1992
Overall ranked in the top 4 in the Montana Walleye Circuit from 1994-2000
Also, have had numerous other top 10 finishes in Walleye Tournaments over the last 10 years
Past State President of Walleyes Unlimited of Montana
Past Chapter President of the Great Falls Chapter of WUM
Montana Walleye Hall of Fame in January 1996
Walleye University – PRO Walleye T.E.A.M
Dale's Sponsors
I'm proud to represent these fine sponsors. Their equipment is outstanding. Their service is top-notch. Without them, I couldn't enjoy the success on the water that I've been blessed with over the years. Click on their logos below to visit their Web sites.